No change, not even digital change,
can be a success without people
Cepheïd Consulting was founded on two convictions:
No ecosystem is safe from digital upheavals
Digital systems dramatically change relationships within an ecosystem: new relations are forged, people find themselves out of position even sidelined whilst others have new, added-value roles...
Business models must be revised and reinterpreted to anticipate these upheavals and create new opportunities.
Successful and sustainable change is not passive
Anticipation and organisation, support and meaning are essential more than ever when hierarchical and traditional decision-making structures are dramatically altered through demand for responsiveness and evolving work resources and methods.
Change can be accelerated when every employee becomes an active part of the process.
Sustainable innovation, through
support and availability
Our consultants support our customers in the creation, implementation and transformation of their business models to embrace the digital world and all the opportunities it provides. We provide pragmatic, "outside the box" solutions.
Our deepest conviction is that it is people not technological expertise who make these changes succeed. We build tailored approaches working closely with our customers upstream of the project, right down to the launch.
Our approach is very open, taking into account all your constraints and all the stakeholders in your ecosystem, teamwork with no preconceptions. We are looking for sustainable impact, not futureless solutions.
From our very beginnings, we have advocated consulting methods that are far from the traditional approach. We are as comfortable with executive strategy decisions as we are working closely with teams in the field.
Cepheïd is enlisting in the ecosystem!
We are investing
in projects
and adventures
we believe in
(Numa, Eiver...)
We are actively
looking for partners
that could be useful to
our customers within
a process of continuous
monitoring
We are capitalising
on our study and
support missions
d'accompagnement
to cross-fertilise
our projects
Personality and flexibility
for even greater ideas
The founders
The consultancy was founded in 2006 by two consultants with complementary profiles, heavily involved in corporate transformation and the emergence of new business models. One had a traditional consultant's career path, the other the experience of a dot-com in Silicon Valley before his involvement with a company specialising in mobile phone services.
Our team
We have a dozen top-level consultants from different horizons with complementary career paths, open to the world and sharing a passion for digital systems. They may be experts in technology but it's above all the challenges and involvement that interests them.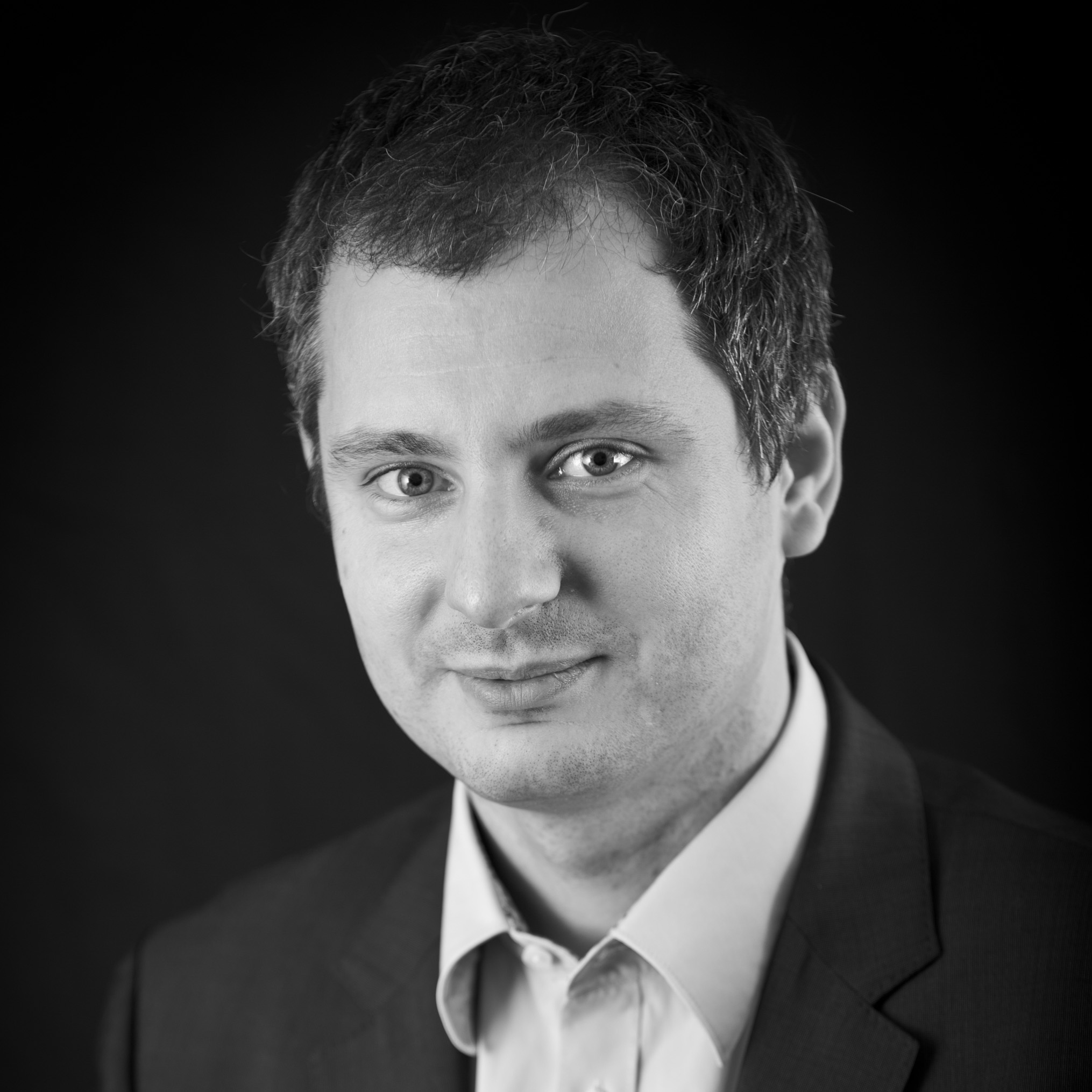 Guillaume Canu
Partner
A Telecom ParisTech graduate.
After an entrepreneurial experience in Internet banking in the US, Guillaume was one of the founders of a consultancy specialising in innovation and mobile phone services. An expert in telecommunications, Guillaume works on strategic positioning, marketing planning and organisational optimisation. He is also a trainer.
He likes packing his rucksack and heading off to faraway lands and playing the piano.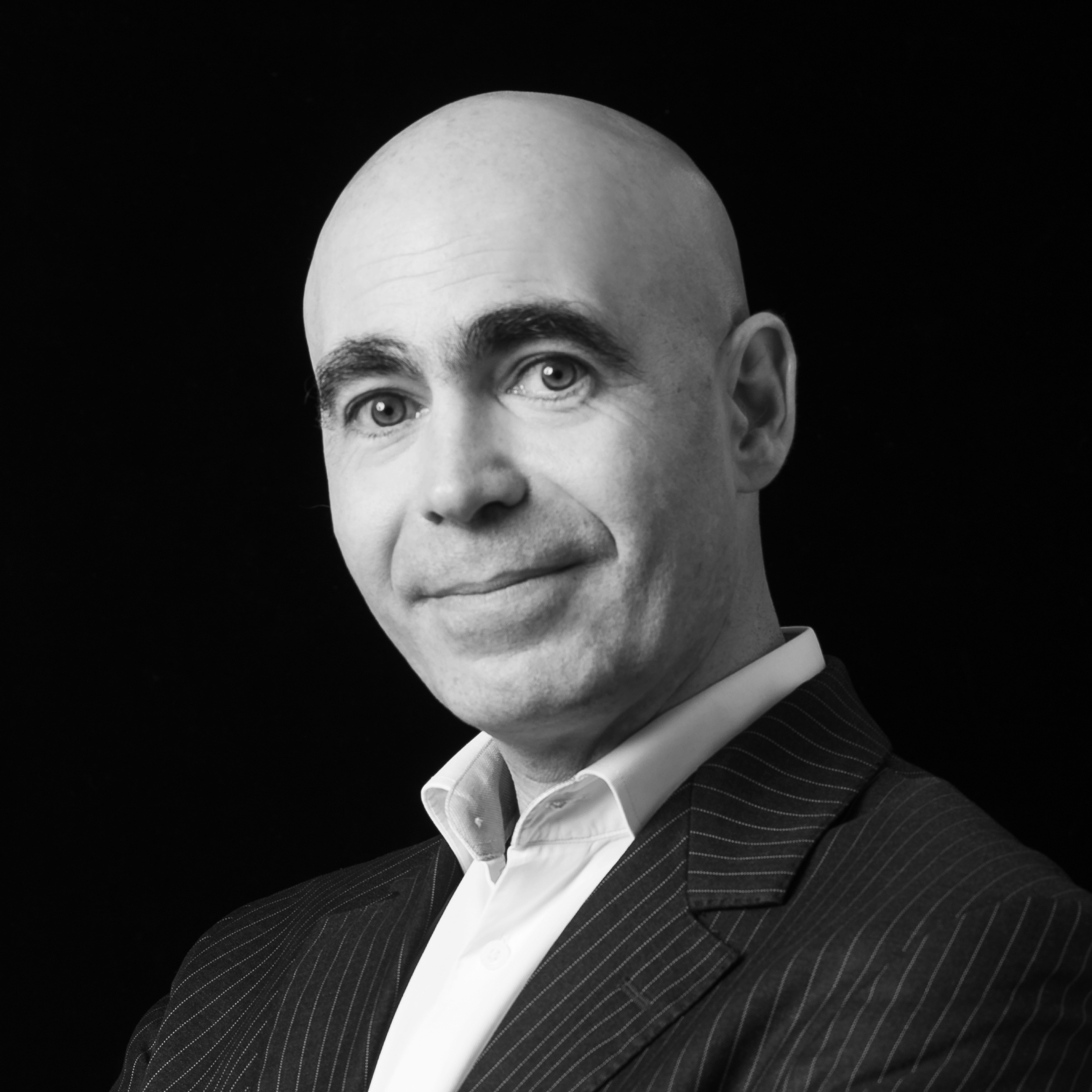 Pierre Courrieu
Partner
Pierre is a graduate from ESCP Europe and is Green Belt Six Sigma certified.
His entire career has been in consulting, mainly managing high-stake international projects and improving operational performances. He also works on marketing and strategy planning issues, designing and launching innovative offers and also start-ups.
A long-distance runner (marathons and ultramarathons), he always has a pair of trainers with him.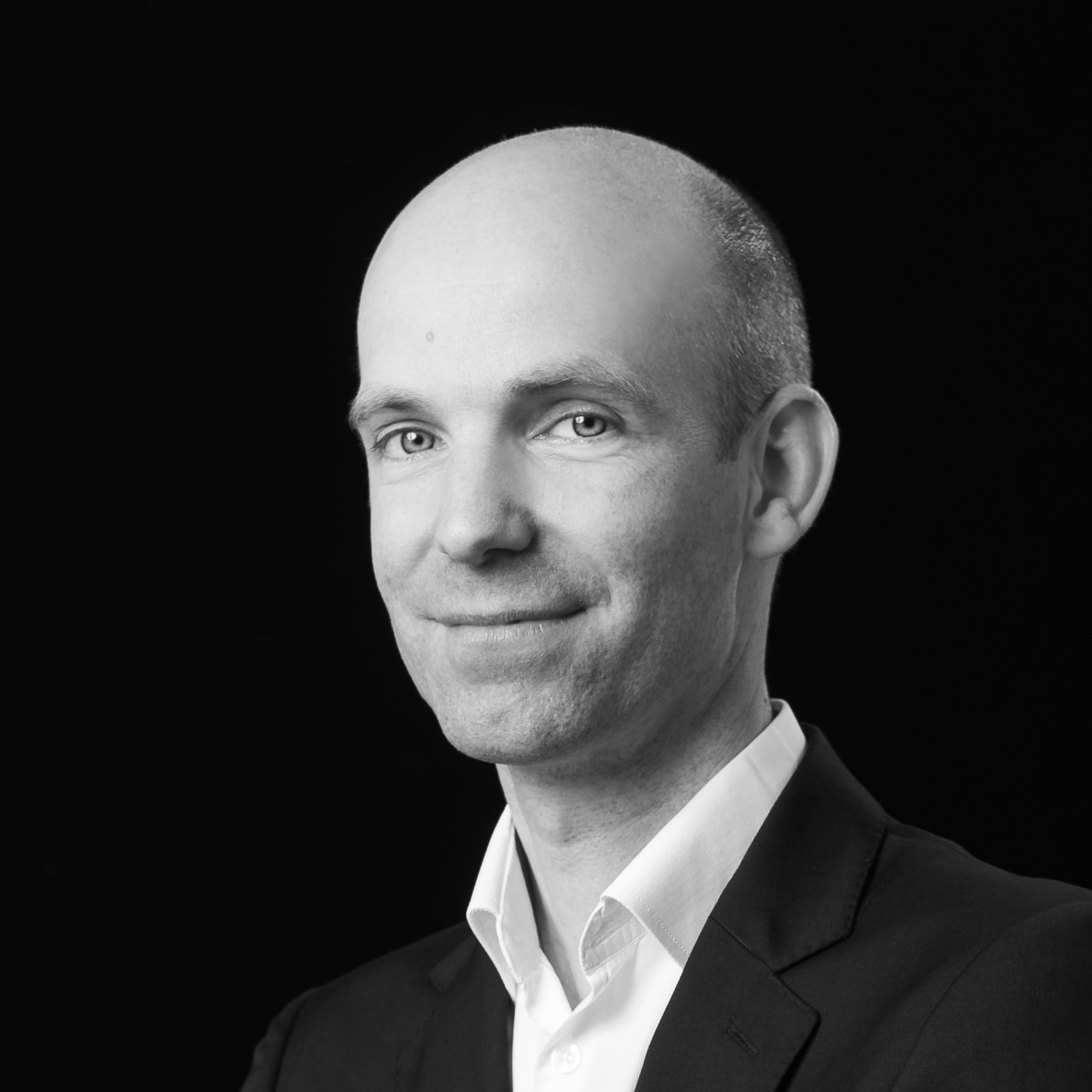 Matthieu Garreau
Partner
A Telecom ParisTech engineering graduate.
Matthieu has over 15 years consulting experience in strategy, marketing and management.
He produces feasibility and planning studies (market research, positioning analyses on a value chain, business and financial analyses, marketing positioning, etc.) in varied sectors (telecoms, energy, public sector, etc.).
He also provides operational support on key projects.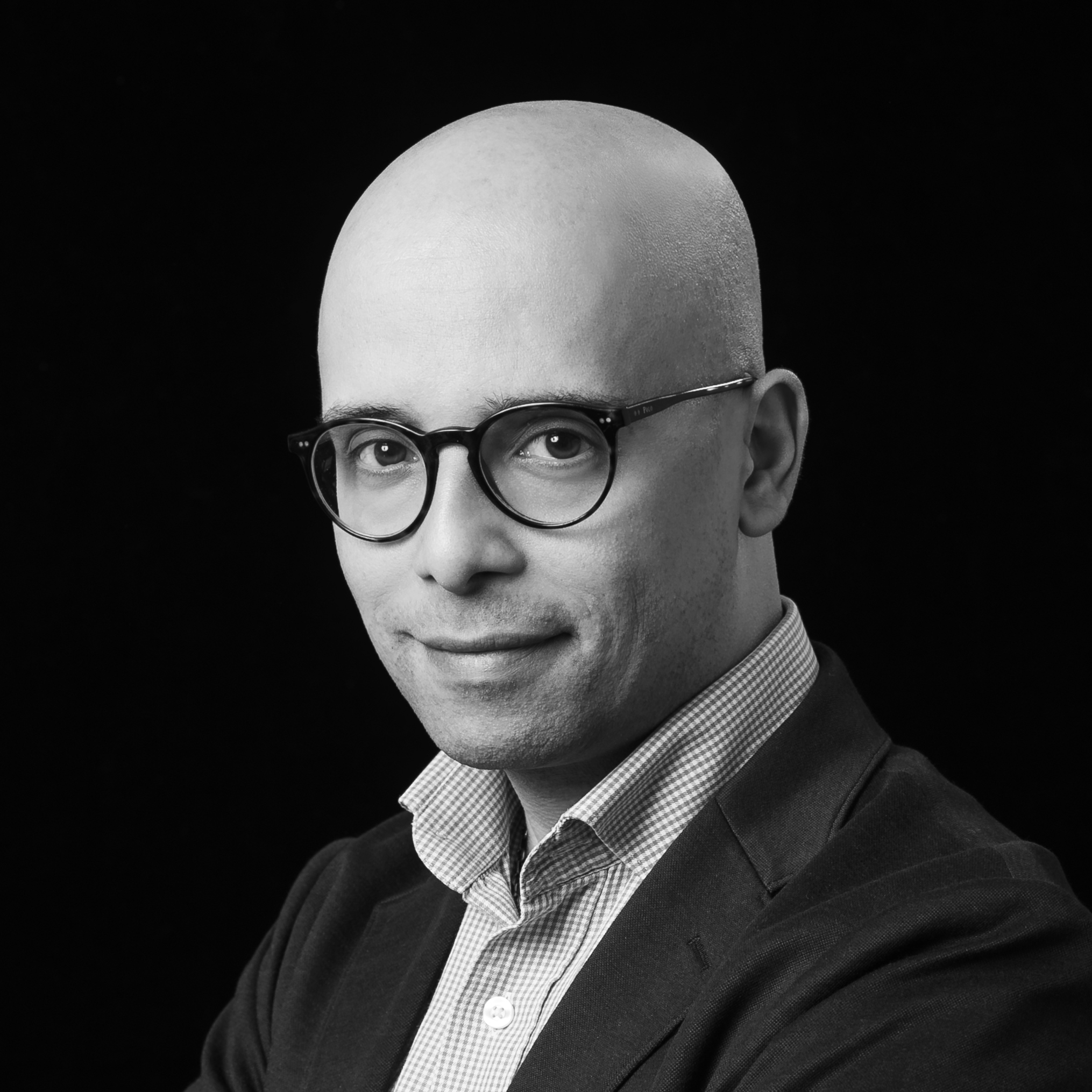 Issam Balaazi
Partner
A graduate from Supélec and certified Black Belt Six Sigma from Centrale Paris.
Issam's career has involved both operational and consulting roles. Today, he manages highly technological missions (FFTH, NFC, IoT...) as well as strategy planning and innovative service launches. He is also a trainer.
A fan of DIY, he can refurbish your entire flat for you (well, almost). His children are also a great excuse to go and see the latest Pixar movie.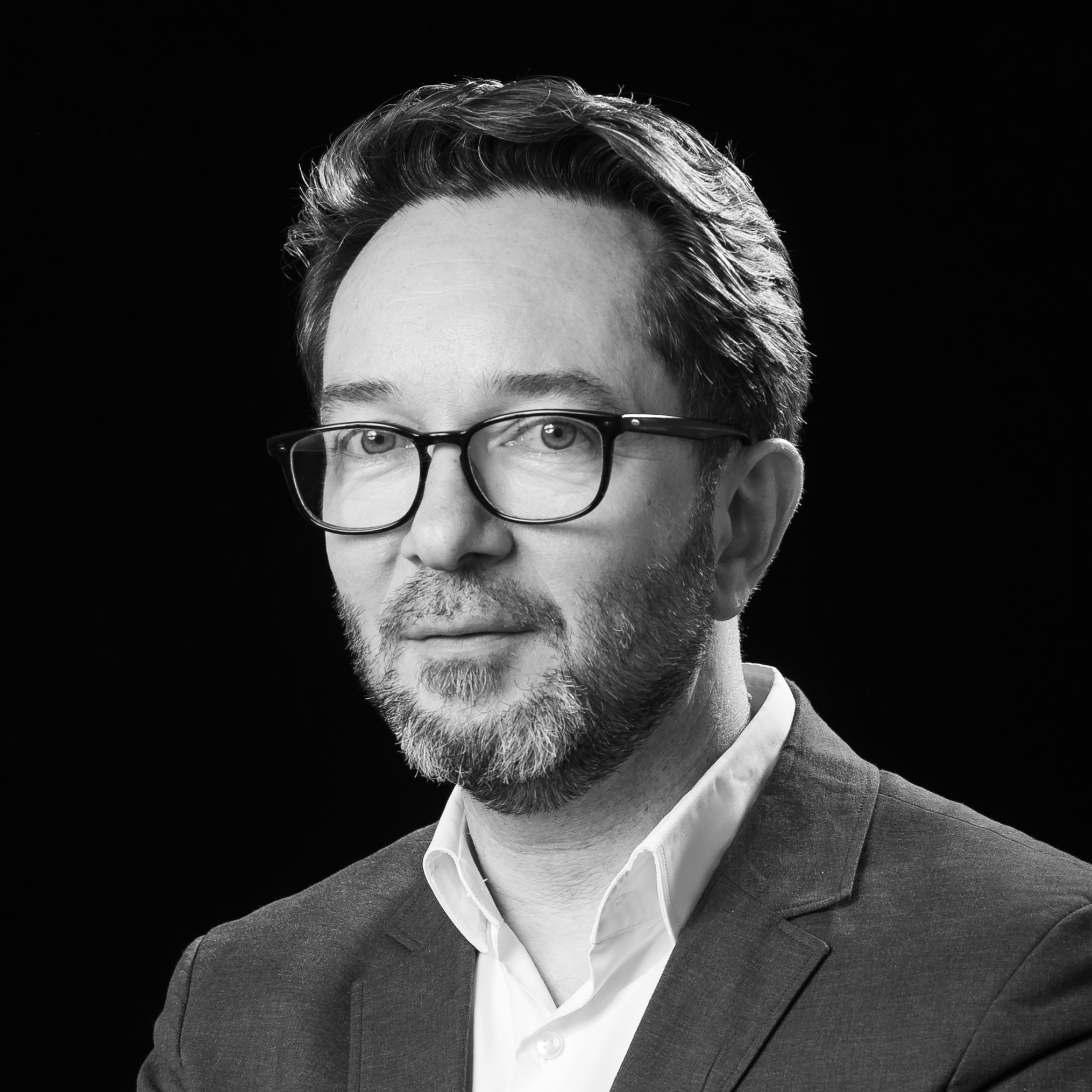 Vincent Escoffier
Associate Partner
He graduated from Sciences Po Paris
Vincent has been supporting energy utilities for more than 20 years in their transformation way to energy transition and markets opening. He has led projects in strategic positioning, business model design, market studies, greenfield development and major transformation programs. He has worked for French and European utilities in many countries, both for incumbents and new entrants. He is also a teacher at Sciences Po Paris.
After the energy transition, his other passion is the "patisserie" (CO2 free)...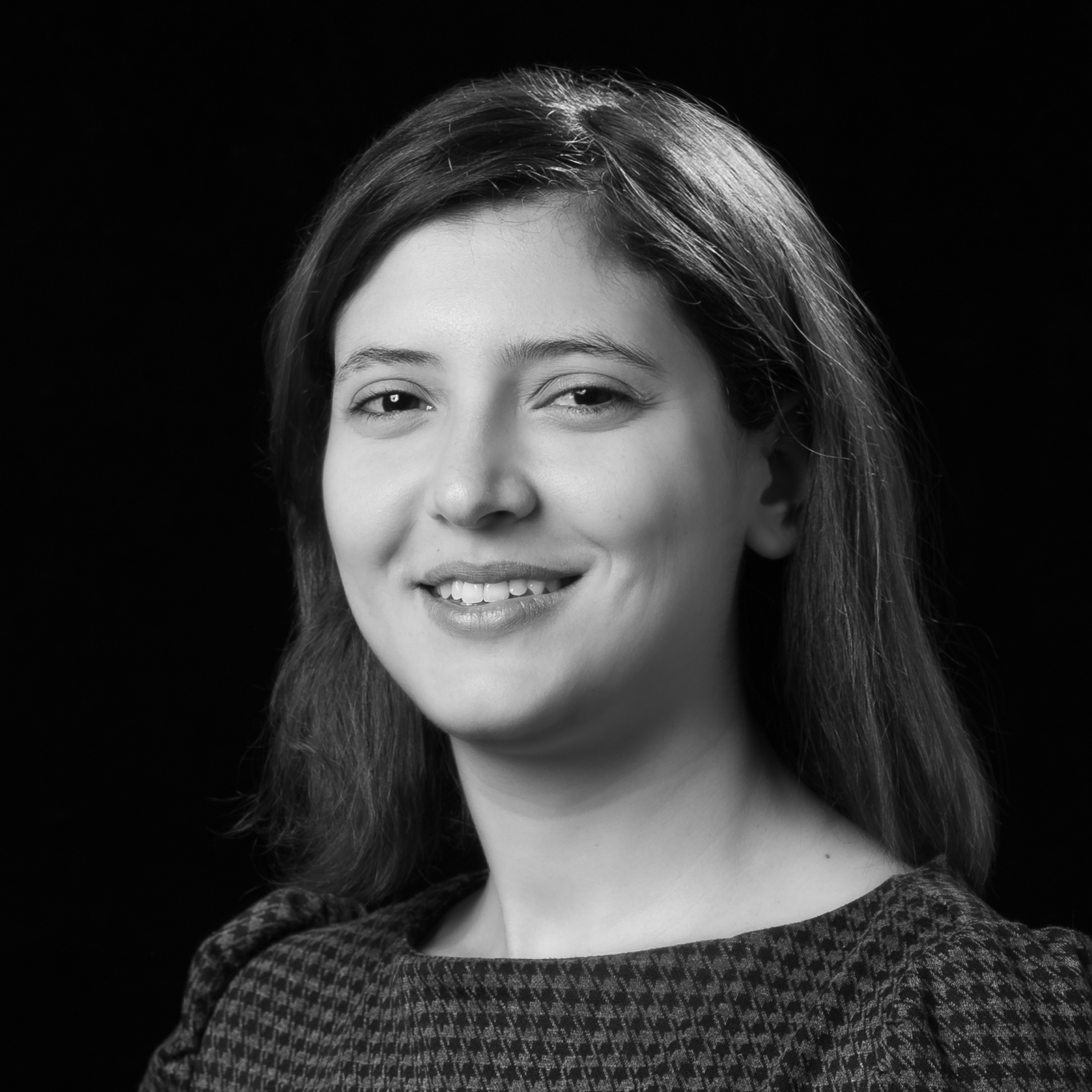 Rihab Jribi
Manager
Master's Degree – Institute of Higher Commercial Studies.
With over 5 years experience in management consulting, she has been able to collaborate with different clients in Europe and Africa. Rihab has developed a great knowledge in Organization and Human Capital transformation projects, in different contexts and environments. Through her interventions in the public and private sectors, she has developed skills in project management and change management applied to different actors with different backgrounds.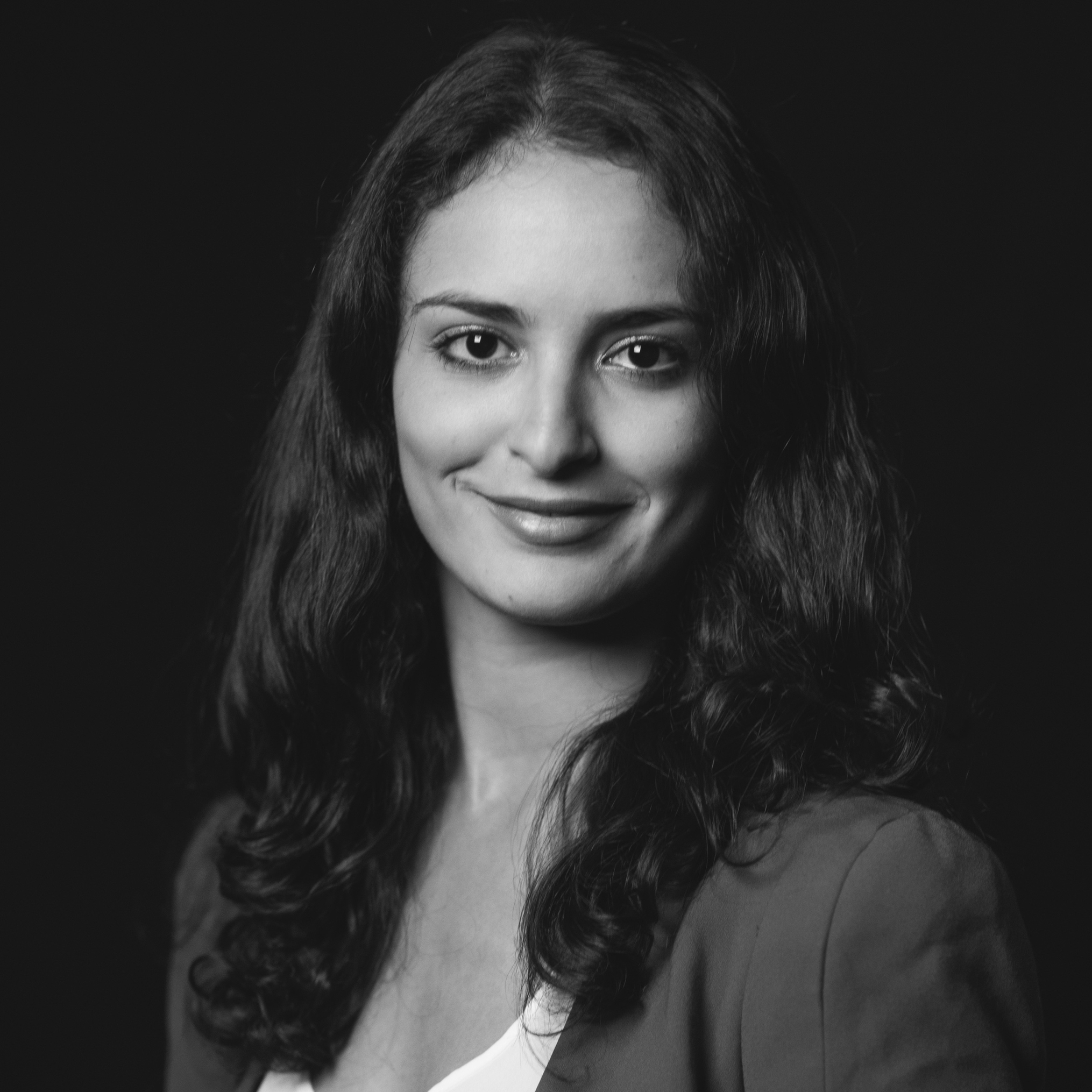 Mariam El Mesbahi
Manager
A graduate of ESC Troyes.
Mariam supports companies in their business opportunity projects (market research, benchmarking, opportunity analysis, etc.) and with the development of structured marketing projects (launch of offers and services, product overhaul, improved customer experience…).
Despite her passion for nature that pushes her to travel and discover new horizons, she still has time to stimulate the taste buds of her friends and family.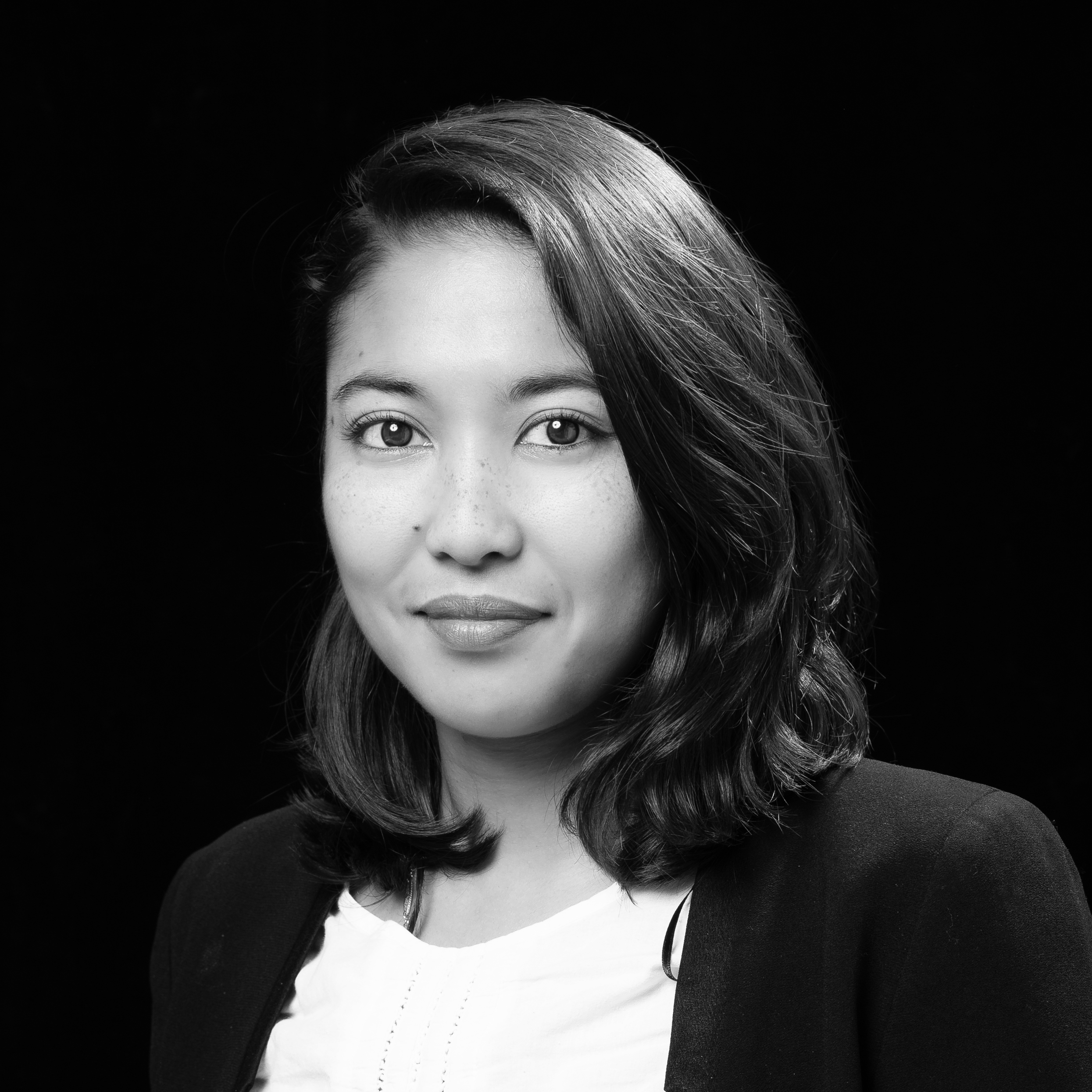 Carole Tang-Po
Manager
She is a graduate of Télécom Ecole de Management (Institut Mines-Télécom Business School).
With 7 years of experience in management consulting and a stint in a large industrial company. Carole has mainly built her career in large organizations for which she supported employees in their transformations, whether cultural or organizational. She has also worked for the adoption of digital tools and on marketing and communication issues for corporate functions, notably helping IT departments to reinvent their positioning within the company. Carole spends her free time learning how to make leather goods.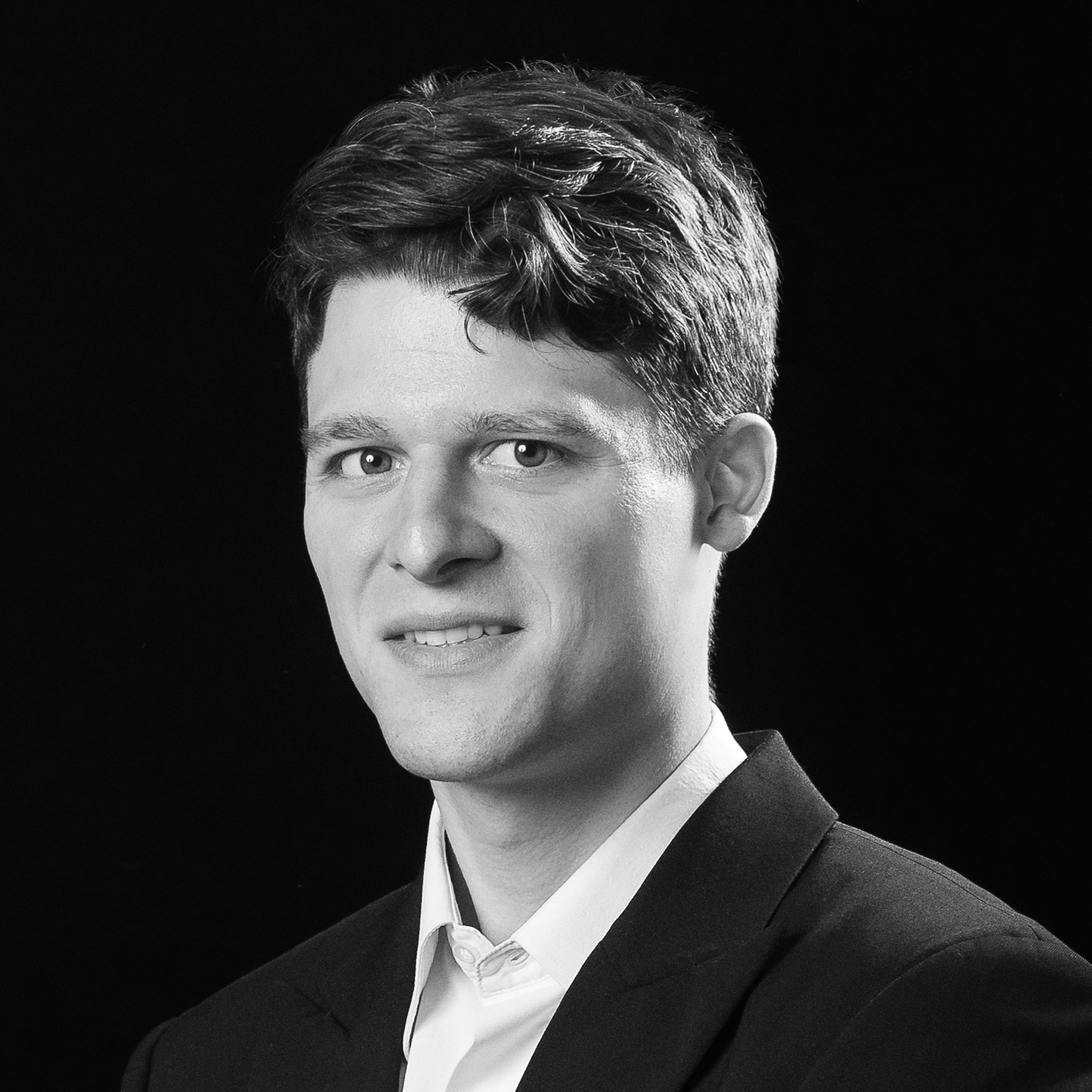 Foucaud du Merle
Consultant
He is a graduate in Business International from ISEG Paris.
Foucaud has managed digital and editorial projects on behalf of associations and SMEs. Passionate about digital transformation, he acquired e-business skills within a start-up. Finally, his past experience in larger groups has allowed him to develop an analytical mind in an international context.
Regular sportsman, he likes riding his bike and running.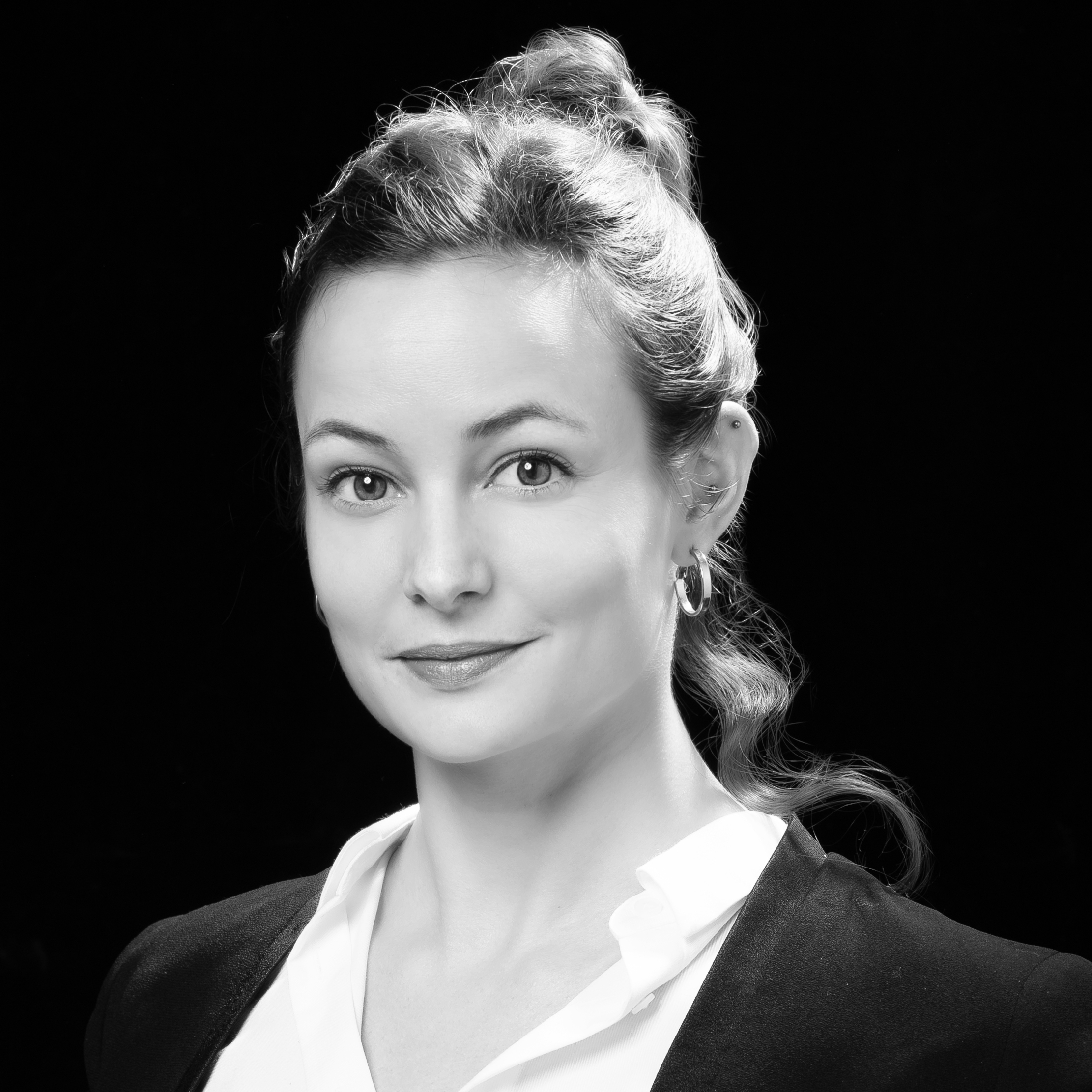 Jeanne Bertucchi
Consultant
She is graduated from esc bordeaux with a master's degree in management of creative industries.
With several years of experience in managing public and private partnerships, Jeanne has supported territorial stakeholders in their strategic thinking and digital transition, particularly in the sectors of e-commerce and smart-cities. These experiences enabled her to acquire skills in project management, communication and business development, with a customer and / or partner-oriented mindset. Musician in her spare time, she will put her listening skills at your service.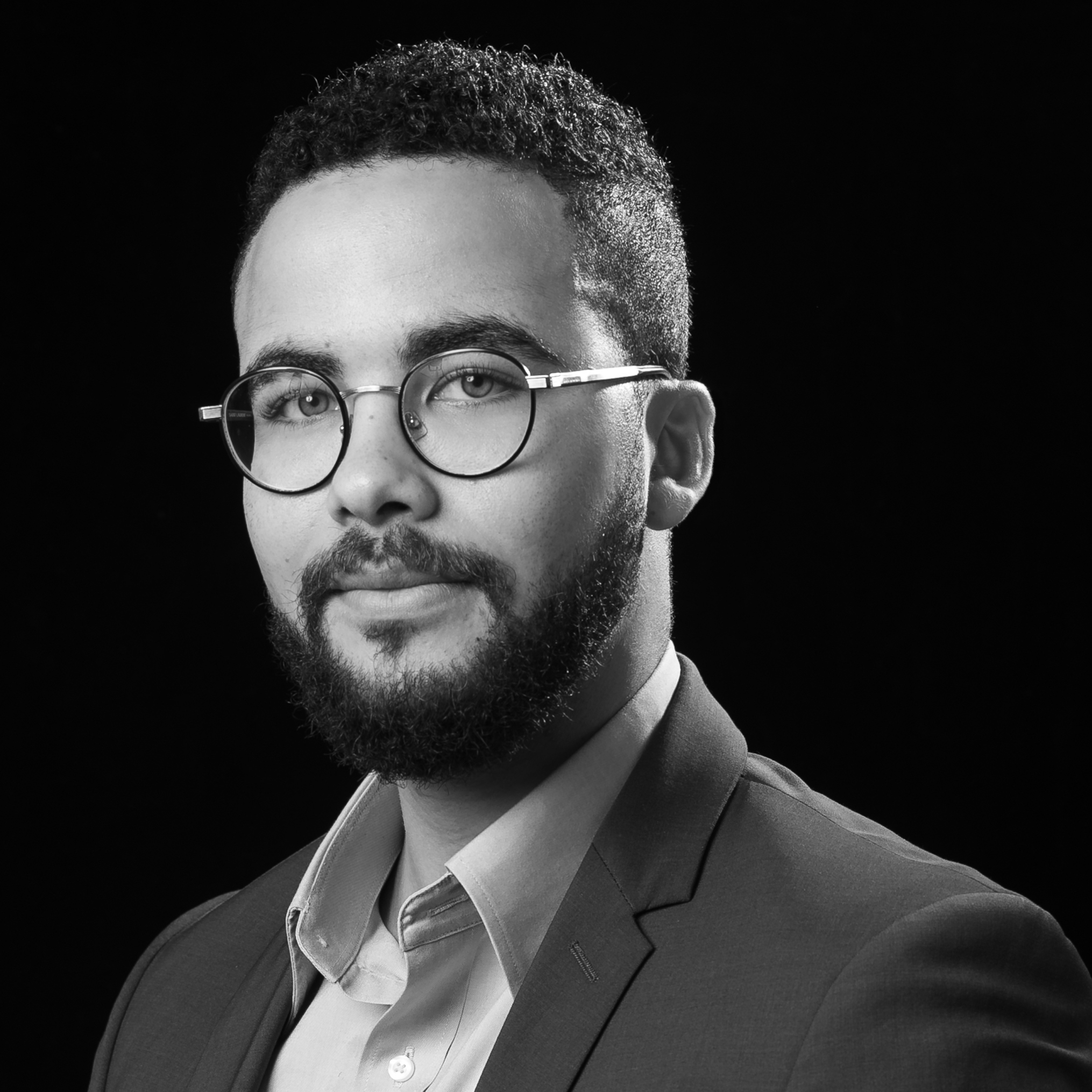 Jean Bosquet
Consultant
Graduated with a Master 2 in Entrepreneurship (NEOMA Business School) and certified Professional Scrum Master level 1.
With nearly 2 years experience, he worked on the business development of "web to store" solutions and then took the role of digital project manager for a site redesign and its SEO strategy. He is always aware with the technological change and works now as a consultant. He participated in the creation of an innovation unit about Blockchain, AI & Big DATA technologies but also set up some formations about Agile methodology.
Jean is an avid fighting sports fan, furthermore he truly thinks that you always better overcome problems over a good drink.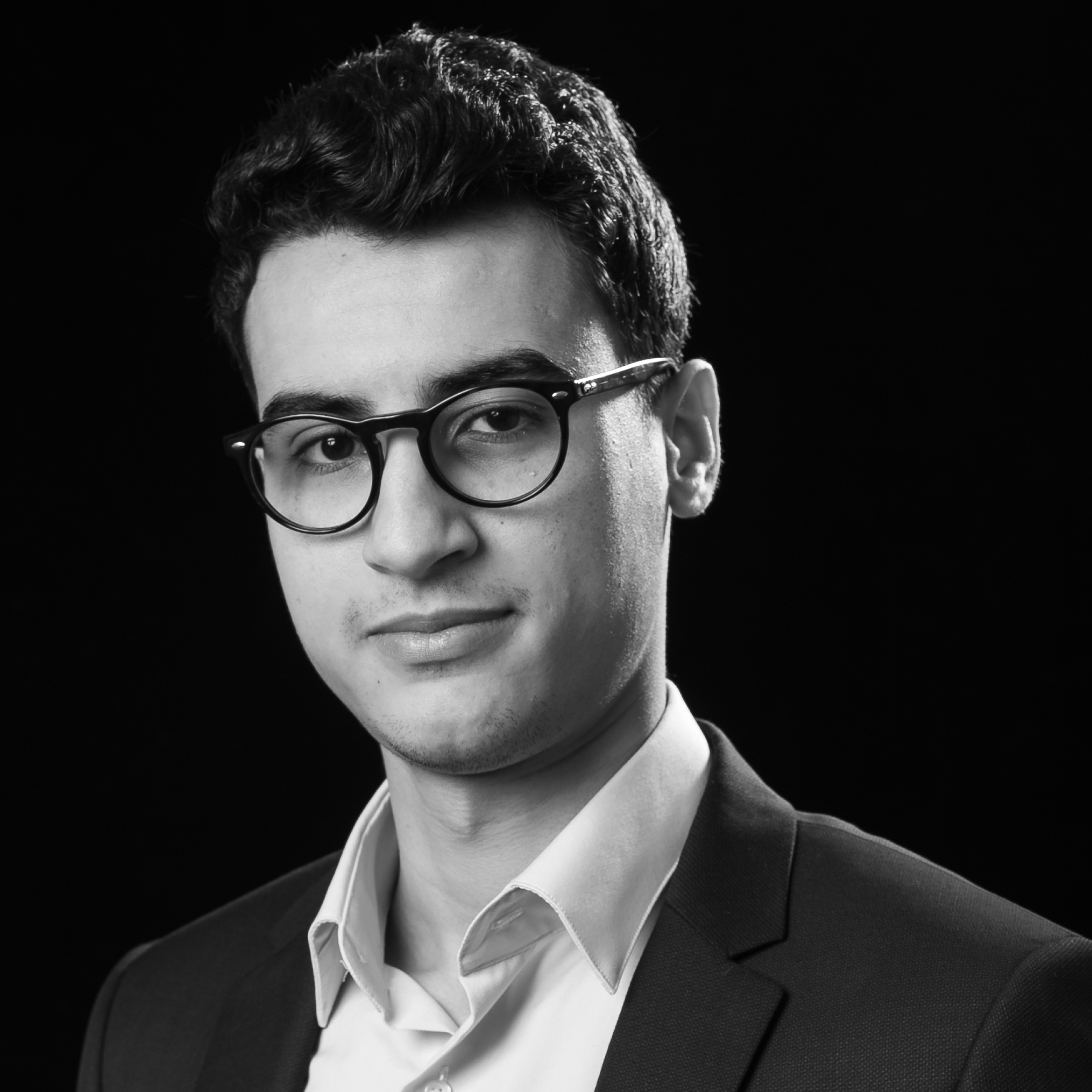 Ahmed Layoubi
Consultant
Dauphine Graduated with a MA in International Business & Development and a MSc in Network Industries & Digital.
Ahmed's interest in digital and innovation has led him to an entrepreneurial experience in Ed-Tech before embarking on management consulting. Before joining Cepheid-Consulting, he held the position of Project Manager for Innovation at a multinational company.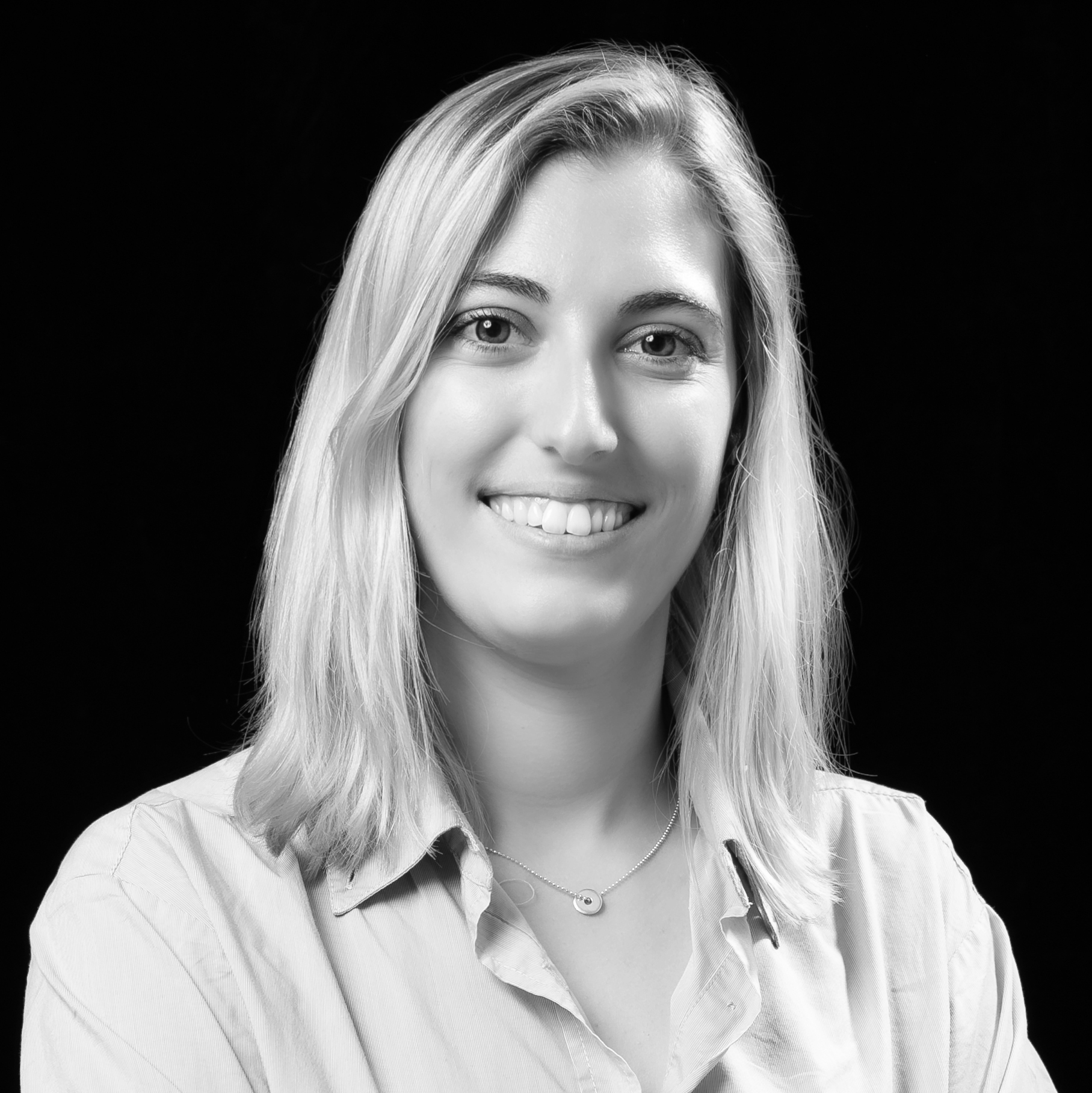 Fanny Veillon
Consultant
She is a graduate in international business and corporate strategy from Sciences Po Toulouse.
Fanny has many experiences in consulting and strategic studies. She was able to use her knowledge to carry out missions for different companies : implementation of a strategic plan for a subsidiary of Safran group, or marketing recommendations for a wine farm. Travel enthusiast and japanese culture lover, she enjoys above-all discovering new gastronomies.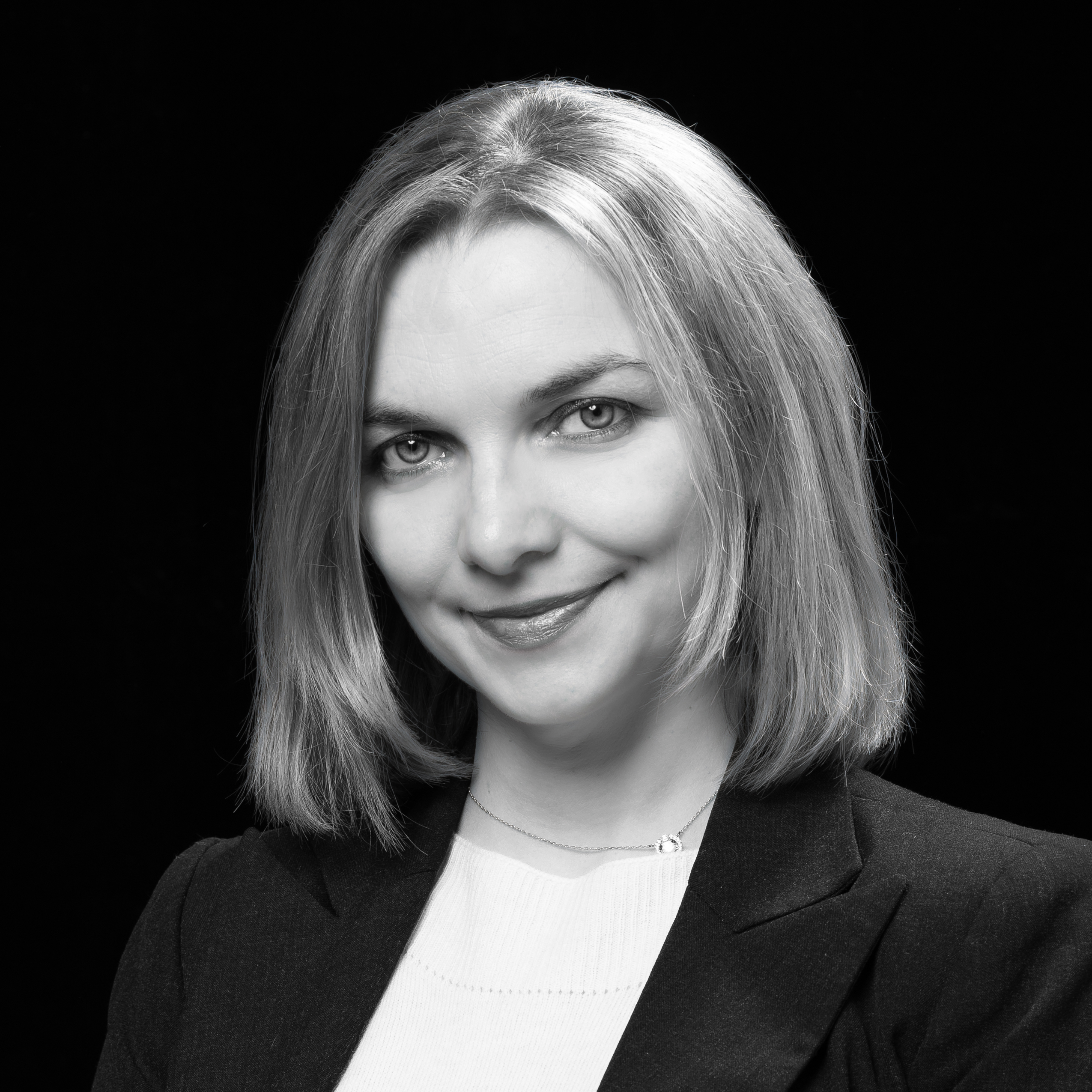 Stéphanie Cardon
Office Manager
She is a graduate in Applied Economics and Law from the university of Aix-en-Provence.
Stéphanie has fifteen years of experience in the building industry and corporate finance sectors. She has developed strong abilities in accounting, management, law and HR, which makes the perfect multi-skilled collaborator. For her, a day without laughing and reading is a lost day.